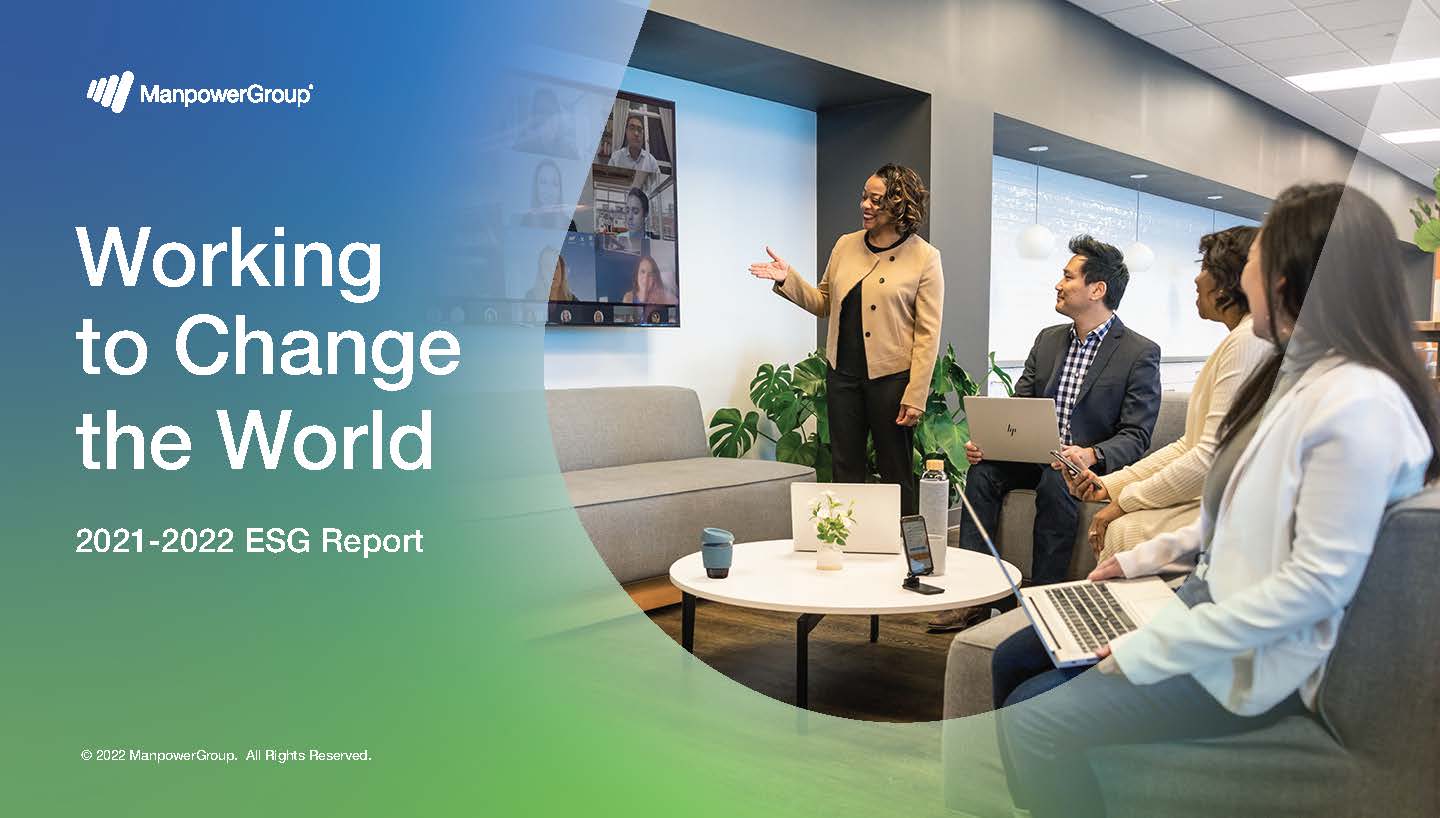 Our Working to Change the World Plan
In 2022 we were proud to publish the second annual edition of our Working to Change the World Plan and 2021-2022 ESG Report. ​Explore the report to see how we detail our commitment to shaping a more sustainable future for all and progress against our three pillars.
Explore the Report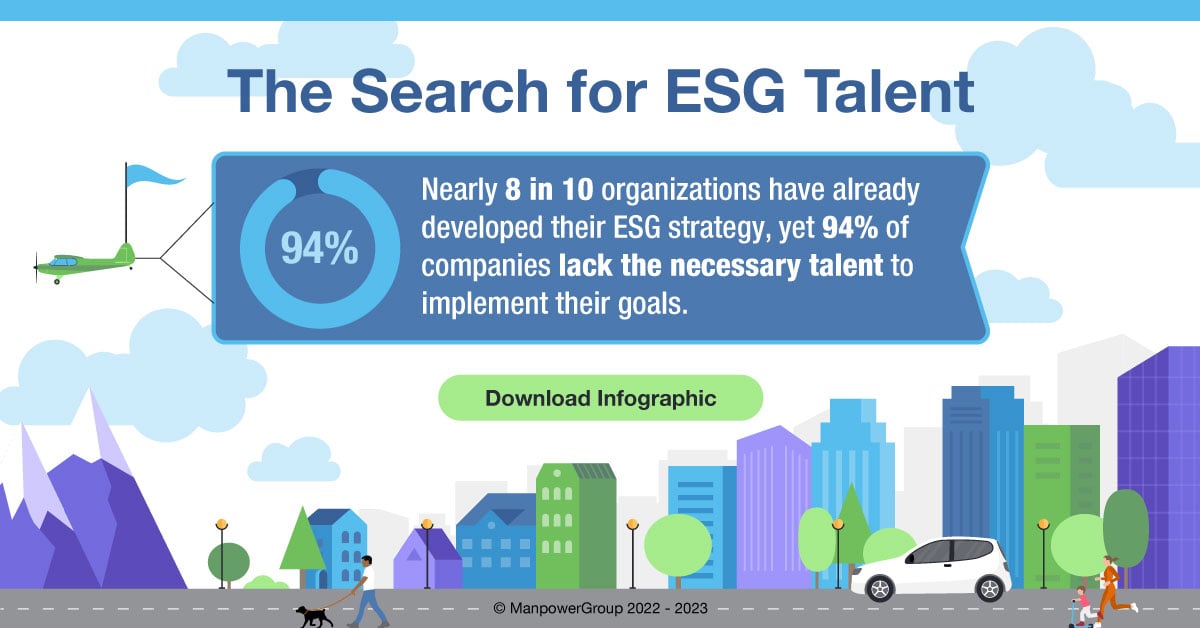 The Search for ESG Talent
The next generation of consumers expect businesses to have a point of view on societal and environmental issues, and to be doing the right thing for people, communities and the planet. We surveyed nearly 40,700 hiring decision makers across 41 countries to learn about their strategic talent management plans to meet their Environmental action, Social impact, and good Governance (ESG) priorities. Learn how ESG is changing the hiring strategies for organizations in our new research.
learn more
Our industry-leading family of brands
Our industry-leading family of brands
Let's Discuss Your Workforce Strategy
ManpowerGroup consultants can help you better understand your project or service need to identify the best solution for you.
Get in Touch