New from ManpowerGroup
SEPTEMBER 2022
Working to Change the World: ManpowerGroup 2021-2022 ESG Report
We are proud to share ManpowerGroup's latest ESG Report, Working to Change the World, detailing our commitment shaping a more sustainable, resilient future for all and progress against our three pillars: how we are caring for the Planet, amplifying our impact on People & Prosperity, and adhering to strong Principles of Governance with new awareness and urgency.
JUNE 2021
Working to Change the World:
People, Planet & Prosperity for All
ManpowerGroup 2021 ESG Report
2020 was a year of change and disruption, and with change comes great opportunity. It is with this backdrop of optimism that we are proud to release our 2020-21 progress towards our Working to Change the World Plan, our call to action to collectively care for People and Planet with new awareness and urgency.
Our Working to Change the World Plan
Working to Change the World is an evolution of our Sustainability Plan and Pillars to encompass broader environmental and governance priorities in line with common metrics around ESG – focusing on those areas most material and of highest impact to those we serve.
Planet
Delivering on our validated science-based emission reduction targets to drive climate action
People and Prosperity
Being Creators of Talent at Scale and Meaningful Work for All
Principles of Governance
Setting high ethical standards for our industry and creating long-term value for all stakeholders
Our Stories
ManpowerGroup is delivering on our values to ensure our stakeholders emerge from this crisis stronger, more skilled, more competitive and more successful than ever before. Learn how our stakeholder view comes to life in global initiatives.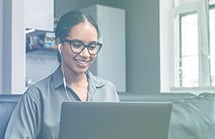 Associates
Associates are the core of our business and we are committed to supporting them at this very challenging time.
see the stories
ADAPTING TO CHANGE
Scalable COVID testing, Spain​
Robotic Testing
Technology associates from our Experis group identified a revolutionary new way to expedite COVID testing—with the help of a robot—as part of the Covichain Robots project.
adapting to change
Remote onboarding, Belgium​
Heightened Sensitivity
At healthcare facilities where high-risk individuals are seeking care, we onboarded and trained IT helpdesk experts remotely to ensure heightened safety for vulnerable people.
ADAPTING TO CHANGE
Hospital staffing, Italy​
Healthcare HQ
To serve our 1,200 healthcare associates staffing hospitals in Italy every day, we established a 24/7 center of operations, virtual collaborative environments for training and onboarding, and rapid learning programs.
ADAPTING TO CHANGE
New horizons, U.K.​
Applied Experience
University employees, including cleaning staff, were rapidly retrained and redeployed to hospital settings. With their new skills, these associates are filling urgently needed roles in healthcare.
ADAPTING TO CHANGE
New opportunities, The Netherlands​
Getting out the Message
With unfilled positions in essential industries, the public service campaign "Working for The Netherlands" attracted workers to consider new opportunities. Since the crisis began, 50 of our associates have been placed in roles with the government.
ADAPTING TO CHANGE
Transparent talk, Spain​
Info Portal
We created a communication portal for our Spanish associates that has been a central resource focusing on both health and transparent policy updates from leadership.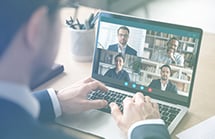 Clients
We partner with our clients to uncover talent solutions that make them more agile and competitive in today's market.
see the stories
LEARNING FOR THE FUTURE​
Furloughed hospitality workers, U.K.​
Confronting Uncertainty
With the country's vast hospitality sector confronting a sudden downturn, we worked with clients in the U.K. to lead communications that addressed employee concerns and delivered flexible work opportunities to furloughed workers.
LEARNING FOR THE FUTURE​
PPE production, South Africa​
Shifting Gears
We helped Cape Town manufacturer CGI Graphics shift from making automotive decals and badges to producing face shields. The initial production reactivated 30% of the company's workers.
LEARNING FOR THE FUTURE​
Coming clean, Mexico​
Critical Supplies
In San Luis Potosi, we helped manufacture and donate over 300,000 units of antibacterial gel to regional hospitals and public transportation in collaboration with public health services and our L'Oreal client.
LEARNING FOR THE FUTURE​
Redirecting workers, U.K.​
All in One Place
To keep Marriott employees informed during the furlough, we launched a dedicated microsite with links to our opportunities page where they could apply for new roles. 
LEARNING FOR THE FUTURE​
SGUnited Skills program, Singapore​
Help Wanted
To accelerate job placement for students and alumni of Singapore Institute of Management, we supported its SGUnited Skills program, connecting young and mid-career professionals to prospective employers.
LEARNING FOR THE FUTURE​
Keeps clients engaged, U.S.​
All Ears
Through our talent solutions arm, TAPFIN, we released a "Weekly Talent Insights" report to key clients to help them understand areas of concern and opportunity while they considered alternatives to ending assignments.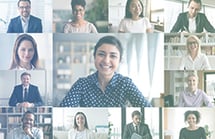 Community
By aligning the aspirations and skills of individuals with companies requiring more agility, we create prosperity for workers, organizations and communities. This shared value proposition is at the heart of everything we do at ManpowerGroup.
see the stories
MAKING A DIFFERENCE​
Assumption University, Thailand​
Work-Ready
In cooperation with Assumption University, we organized programs for college students and recent grads and cohosted an online seminar, "Preparing New Graduates to Find Jobs During the COVID-19 Crisis."
MAKING A DIFFERENCE​
Thanking health workers, Germany​
Giving Recognition
With nurses and healthcare workers sacrificing so much for the benefit of all, we commemorated Florence Nightingale's birthday by honoring their service.
MAKING A DIFFERENCE​
#protegeelempleo campaign, Spain​
Protecting Jobs
We helped grow a nationwide campaign to protect employment in Spain into a robust information hub, providing more than 1,000 courses at no charge to help upskill workers and add marketable skills during the pandemic.
MAKING A DIFFERENCE​
Expat redeployment, MALAYSIA​​
Navigating Restrictions
Expat restrictions during the pandemic led to acute talent shortages in Malaysia. By reactivating workers from affected talent pools and helping them renew visas, we helped address those shortages and secured pay increases for 80% of redeployed staff.
MAKING A DIFFERENCE​
Reskilling workers, Italy​
Welcoming Change
We made virtual applied learning programs available to technicians, trade workers and warehouse workers so that they could refocus on logistics and distribution for wellness supplies.
MAKING A DIFFERENCE​
From kindergarten to a lab, Norway​
Substitute Teacher
Addressing sharp talent shortages during the pandemic brought new challenges to Norwegian workers. We ensured Yvvone Durant, a kindergarten teacher, took up a role at a health lab while his school was closed.
Supporting the Sustainable Development Goals:
We have been actively engaged with the United Nations since signing onto the Global Compact in 2006 and are strongly committed to making a difference in the areas we impact the most. That's why we're clear about the specific UN Sustainable Development Goals we support:
#4: Ensure inclusive and equitable quality education and promote lifelong learning opportunities for all
#5: Achieve gender equality and empower all women and girls
#8: Promote sustained, inclusive and sustainable economic growth, full and productive employment and decent work for all
#10: Reduce inequality within and among countries
#13: Take urgent action to combat climate change and its impacts
#17: Strengthen the means of implementation and revitalize the Global Partnership for Sustainable Development
Reports & Policies
We are proud to share our impact and progress toward sustainable business and communities. We are continually reviewing the data we report to ensure we are measuring the indicators most important to our stakeholders and aligned to sustainability reporting best practice guidelines.​